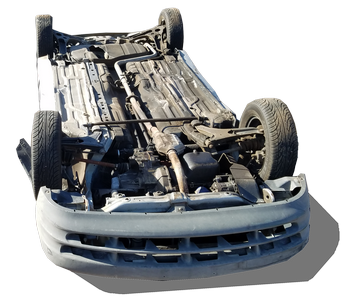 Thirteen (13) sets of cars and trucks (61 pictures) with various perspectives from street, accidents, or training facility. Can be placed into any scene (well, maybe not your living room). The sets are:
Box truck oxygen
Car on jack
Car on side
Car on top
Car Rollover
Delivery trucks
Delivery van vs car
Ford bronco front smashed
Golf carts
Propane truck
Car into sign
Tanker vs car on top
Post-Car-Bomb vehicles: 2 sedans and 1 pickup truck (photo credit to our supplier NCS)
Example Images Included in Package
Similar Packages
Twenty (20) photos of the aftermath of a tornado in various locations.

Fifty (50) photos of HazMat containers, meters, vehicles, and trucks ready to use in your sims

Seventeen (17) photos of a damaged cab of an 18-wheeler, walkaround of delivery truck, and detached haul. Backgrounds are intact.